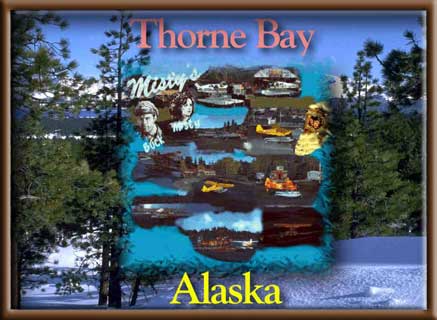 Welcome to Misty's Place. Here you will find many of your friends who also fly the beautiful Misty Fjords Scenery by Holger Sandmann. Misty's Place gives you full access to all of the Misty Moorings, Inc. web pages, online weather, Buck's Corner (an on-going flightsim story), a forum where you can share ideas and a bulletin board for posting any of your announcements. We hope you come to Misty's often to enjoy the things we will be posting here for your further enjoyment.
Needed Files
Misty's Place Addon Scenery [here]
Misty's Place FSE Files [here]
TripTic from [PAKT] to Misty's [here]
Latest AI Traffic Update [here]

Alternate reduced frame rate textures for Misty's Place [

here

]

(update 04/04/2005)
Totem Bight Operations Center Server

Totem Bight Operations Center



Clicking on the dropdown at the right will connect you with the server at the Totem Bight Operations Center. This table will lead you to all Misty Moorings, Inc. web pages.


Server is ON


Weather Center

Area Weather
Click on City to see forecast:

Misty's Place MultiPlayer Server

Here is the new Home for Misty Multiplayer!

Server Connection Information

Name: Misty Moorings
MM Private (FSHost): 67.38.117.13
MM: Password is "Hank"
MM: Open Port for firewall "23458"
TeamSpeak IP: 67.38.117.12
TeamSpeak Password: "Hank"


Our special thanks to Terry at virtualpilot.net
Buck's Corner

Buck's Corner

Follow the Adventures of David "Buck" Wilson as he navigates his way to and through the beautiful Misty Fjords Area. Keep up with his on-going adventures.

Latest Chapter
April 28th, 2005

Beyond Misty - Ultimate Terrain

We have become spoiled with Holger Sandmann's beautiful Misty Fjords scenery package. So spoiled that when we fly out of the area, we encounter immediate disappointment. Allen Kriesman of Scenery Solutions now gives us Ultimate Terrain (a commercial package) for Alaska and Canada that gives you spectacular scenery "beyond Misty. Holger has made a patch for us giving us nearly seamless scenery integration between the two.
Misty's Place Forum

The Misty's Place Forum is where we can share our ideas and experiences in Misty Fjords. There is a general discussion area where (almost) anything goes and also a section for technical problems and another for HTML (web page) discussions. All are welcome to join the forum and chat away!
Misty's Place Bulletin Board

You can post a bulletin or an announcement that will show up below just by clicking on the "Post an Announcement" button below. We would like the announcements only to be those that would affect our virtual pilots flying in the Misty Fjords.


Announcement

Information

Multiplayer Options have changed since we are now using a new server from virtualpilot.net. You can find the new information at: http://www.mistymoorings.com/multiplayer/


Easter Egg - Quick Link to Misty's Place from "News" Page

When you are on the NEWs page, any time you see Misty's Place indicated in the news item area, if you click on the "i" in Misty's you will go directly to Misty's Place (click anywhere else on it and you will be given the "key").

Go to Abacus and get the GNIS database"here". There are several there in the new package. The one you will most use for Misty is the GNIS "Full Alaska/Hawaii" database. Once you have put it into EZ-Landmark, you can uncheck everything else, it is all you need for Misty Fjords and Tongass. THEN go download the latest EZ_landmark dat file for Misty Fjords. It has been upadted, taking out all the duplications found now in GNIS, but leaving the cabins and special waypoints necessary for the TripTix and good VFR flying. Go to Abacus HERE, get the new Misty Database HERE.
Hank's TripTics To/From Misty's Place
Prince Rupert (CYPR) to Misty's Place - Buck's first trip in Misty Fjords [here]
Ketchikan (PAKT) to Misty's Place - about a 25 minute trip. [here]
| | | |
| --- | --- | --- |
| Misty's Place TripTic | Questions | Invite |
<! ---------------- button -------------------->

<! -----------------end button ----------------> <! ============================ Document Table ====================================>
Document Information

Created:
February 08th, 2005
Updated:
October 01, 2006

Counter Started 02/26/2005
<! ======================== End Document Table ================================>